Case Study
Wesleyan University
Leveraging Their First EHR
Wesleyan University upgraded from paper records to Medicat's advanced EHR system, streamlining charting, immunization compliance management, and billing.
Medicat helped to address the limitations they faced previously by improving efficiency across their clinic. Features like secure messaging, note templates, SSO, and advanced reporting have allowed Wesleyan to adapt to evolving industry standards.
School

Wesleyan University

Number of Students

3,000

Medicat Implementation

March 2020

Solutions Required

Medical EHR & ICM

Location

Middletown, CT
The Problem
For nearly 20 years, Wesleyan solely used a scheduling system to manage their clinical operations. This meant that patient records were all stored on paper, creating confusion, inefficiencies, and frustration for staff, providers, and students alike.
Staff and providers encountered several limitations with their mostly paper-based system. Miscommunications frequently occurred when provider notes were hard to read. Prescriptions were provided to students via paper form or were called into pharmacies by staff. Students called the clinic to see if their lab results were ready. All of this took time and energy away from caring for students, and was subject to human error. 
Clinical leadership realized they needed to switch to an EHR system to stay up-to-date with industry standards and enhance the quality of care they provide to students.
The Solution
To address the limitations they faced, Wesleyan sought recommendations for EHR systems from other NESCAC schools. They came across Medicat, and quickly realized that the Medical EHR and Immunizations Compliance Management (ICM) solutions would allow their health clinic to streamline their everyday workflow.
Medicat's Immunization Compliance solution now allows students to upload records to an online portal. Then, staff can quickly review records and mark them as verified. Or, student records available through Connecticut's Immunization Registry, CT WiZ, are automatically imported to the EHR and verified.
Additionally, Medicat's secure messaging system replaced unsecure email communication, ensuring more efficient and confidential communication between staff and students.
Medicat also helped Wesleyan build templates for commonly used clinical notes, implement single sign-on (SSO), and optimize the Student Portal to ensure an intuitive experience for both incoming and existing students.
The Result
Wesleyan was due for an upgrade.
And they sure got one!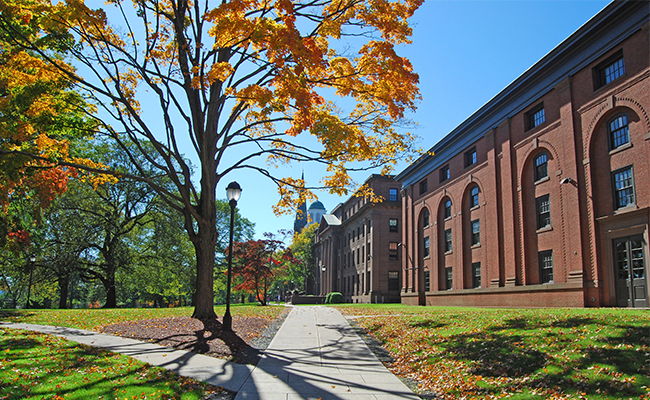 Reducing Paper: Staff and providers at Wesleyan initially had reservations about transitioning from paper charts to an EHR system. However, having easy access to patient information in one online file facilitates quick charting and secure communication.
Enhanced Immunization Compliance Management: Tedious manual verification is no longer necessary.  Plus, providers now have a clear overview of compliance status, and administrators can report on campus-wide compliance with ease.
Time Savings: Medicat significantly reduced administrative tasks for office staff. They no longer needed to handle paper charts, print, and scan SOAP notes, or perform end-of-day filing. The integration of all tasks within the EHR improved collaboration, eliminated manual workflows, and enhanced overall efficiency and clinic morale.
Streamlined Billing: Medicat's billing features simplified the process for Wesleyan University, providing transparency in documenting services and facilitating accurate billing to student accounts.
"I never thought that our clinic would take to an EHR given how long we've been using paper charts. As a provider myself, it's been a game-changer for my efficiency and ability to focus on caring for our students."

~ Sharon Kandro, APRN, Family Nurse Practitioner