Case Study
Georgia Southern University
Innovation for Service & Efficiency
Medicat understands the challenges of College Health and partners with our clients to support student well-being and success. Together with Medicat, Georgia Southern University Student Health Services has increased efficiencies, improved delivery of services, and decreased no-shows.
Details
School

Georgia Southern University

Number of Students

20,500

Implementation

August, 2015

Solution

Immunization Compliance
Management

Location

Statesboro, GA
The Problem
Throughout each school year, students come into the clinic and present with symptoms that could be a communicable disease. There was no definitive method to monitor and manage communicable diseases. Furthermore, when students did make appointments, often they would "no show."
"Our office was lined with large metal cabinets that were continually breaking due to the excessive weight. When drawers would break, we had patient charts stacked on the floor while we awaited repair.
Front office staff were overwhelmed with pulling charts, filling new pages, documenting "No Show" appointments, tracking the charts down to file reports, and filing charts back into cabinets. It was not uncommon for a staff member to spend 1-2 hours looking for a chart that might have been on a provider's desk or misfiled in the cabinets. It was a nightmare of wasted space, wasted time, and wasted resources."
~ Gidget Wood, FNP-C, Administrative Director,
The Solution
Immunization Compliance Management: "The bi-directional GRITS interface continues to save a tremendous amount of time for our staff and provides timely information on immunization administration from outside providers."
With the leadership of Director Diane Norris, RN, BSN, and Medical Director Brian M. DeLoach, M.D., Georgia Southern University Student Health Services utilizes Medicat's Immunization Compliance Management system to monitor and manage communicable diseases.
Georgia Southern implemented the Georgia Registry of Immunization Transactions and Services (GRITS) in 2015. This immunization registry interface allows GSU staff to obtain student immunization records from outside providers, as well as submit information on immunizations given at the Health Center to the registry seamlessly.
Combining the features of Patient Portal, Self Check-In, and text message reminders, GSU SHS has also gained efficiencies throughout their facility by customizing their appointment scheduling, which has resulted in a significant decrease in "no-shows."
The Result
Overall no show rate decreased 33%!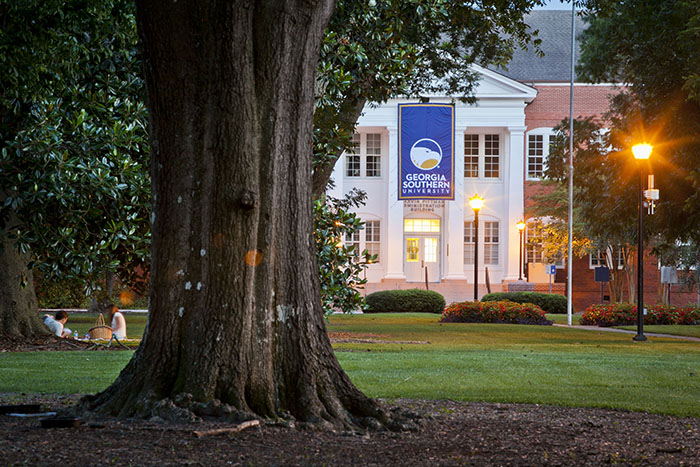 By using Medicat's reporting function, we were able to identify most patients want appointments within the same day or next day; and, most no shows occur in appointments that were booked further than 48 hours in advance.
In Fall 2017 we used Medicat's appointment module and online Patient Portal to set up our appointments based on what we call a rolling 24-hour advanced access program. This means that when a student logs into the portal to search for an appointment at any given time, the portal will show them all available appointments over the next 24 hours beginning one hour later than the time they logged in.
For instance, if I log in at 10am on Monday, I will see all available appointments between 11am Monday and 10am Tuesday. However, I cannot book an appointment beyond those 24 hours. If I log in an hour later (11am), it will show me appointments between 12pm Monday and 11am Tuesday.